The damages caused by getting into an accident with a truck or commercial vehicle can last a lifetime.
While most car accident can be severe, when you get hit by a vehicle that may weigh over twenty times your own car, there can be many legal problems that differ from a regular accident.
Some of the problems may concern problems with who can be held responsible and how you can file a claim. There might be multiple entities that need to sued and different legal avenues that need to be explored to insure you are able to be compensated for your damages.
Whether you are in an accident with a van, a truck or even a school bus, make sure you hire an attorney who understands the different legal rules that may apply and will make the time to fully explain them to you.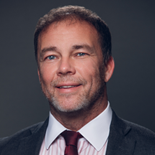 There can be huge differences when representing a client in a basic car accident and one that involves a commercial vehicle. Failing to understand these issues can make the difference between a fair financial recovery and receiving nothing.
If you are ever involved in a collision with a commercial truck, our truck accident attorneys will be ready to represent you in your time of need. Our team will perform an investigation of the accident to demonstrate exactly who is liable for the collision.
How We Can Help You
When a commercial truck accident happens our truck accident attorneys will act quickly in your behalf to:
Thoroughly investigate the accident

Establish liability for your crash

Obtain and preserve the evidence to be used in your case

Acquire record statements from witnesses and interview them when necessary

Obtain and analyze reports issued by insurance companies and police

Obtain photos of the accident scene and review camera footage, if available

Examine the photos of the involved vehicles and determine the extent of the damages

Obtain and review medical records

• Recreate the accident with the help of reconstruction and trucking experts
Frequently Asked Questions
Question: Is it possible to sue the truck company for the injuries I sustained?
Answer: If the truck driver and the trucking company have an employer/employee relationship, it is possible to sue the trucking company. If the two have an employer/employee relationship, the trucking company can be determined to be liable for your injuries under the legal theory that is known as "respondeat superior." If, on the other hand, the truck driver is not an employee but an independent contractor, the important factor will be how much responsibility the trucking company has for supervising the truck driver.
Question: Will I be able to win a lawsuit if the truck accident was partially my fault?
Answer: That will depend on how much fault is yours. The law of "comparative negligence" will be used to determine this. With this law, your level of responsibility for the cause of the collision will be compared to the level of negligence exercised by the truck driver. The amount of responsibility that is given to the truck driver will determine how much money he or she will be ordered to pay you. In several states, the principle of modified comparative fault is employed. It states that you are not entitled to any compensation if your portion of the blame for the accident is equal to 50 percent or 51 percent.
Question: What are the most common reasons that trucks and automobiles collide with each other?
Answer: Generally, the characteristics of a commercial truck and the driver's abilities contribute to the collisions. This includes the difficulties truck drivers have with applying the brakes, accelerating and the ability to see. The driver in the other vehicle has a deficit of knowledge about these issues. Also, large trucks have blind spots that make it difficult for drivers to see everything around them.
Learn more about Truck Accidents
Truck Accident Causes
This section not only covers the most common causes of commercial truck accidents, but also provides a number of safety tips to help you avoid a run-in with a commercial truck, including avoiding the "No-Zones" behind trucks.
Truck Accident Settlements: What to Expect
General information about settling a truck accident claim and what to expect during the process, including the different kinds of settlements, advantages, potential downsides, and more.