What do you do when you're injured at a theme park?
Very few things can ruin your vacation more than getting injured in the theme park. You filled out an injury report and have no clue what you should do next. The answer is simple. You need to contact an attorney. Most major theme parks can afford to spend millions of dollars on defense attorneys that specialize in protecting them against claims filed by customers that are hurt on their properties.
What we have discovered is when you go against these huge corporations whether it be Universal Studios, Walt Disney World, Sea World, Busch Gardens or other large attractions, you need to be prepared to take them to trial. Understanding the rules and policies that exist, in these parks, are key to representing a client when filing a claim.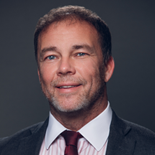 The first thing you need to do is contact a law firm who is willing to take on these huge corporations and be willing to stand by you when things get tough.
Millions of people visit theme parks in Florida every year, and families from all across America and around the globe spend their vacation enjoying the activities at these iconic establishments. That's no surprise because these parks attract visitors with the promise of a magical experience that is filled with thrilling roller coasters, immense water slides and dozens of designer rides for the whole family. For most, the vacation ends with happy children and memories that last a lifetime, but others aren't as lucky. Thousands of visitors are injured each year, and it's a tragic fact that fatalities occur as well.
Accidents Can Happen at Any Florida Park
It's a common belief that a nationally recognized park always provides a safe experience for visitors. That's usually true, but sometimes those safety measures fail. Accidents can happen anywhere, and you could suffer an injury at any of these popular attractions.
Walt Disney World
Animal Kingdom
Blizzard Beach
Typhoon Lagoon
Sea World
Epcot
Universal Studios
Busch Gardens
Lion Country Safari
Islands of Adventure
Water parks
Zoos
Local fairs and carnivals
Common Causes of Accidents at Theme Parks
When an injury occurs at an amusement or water park, it's usually the result of a negligence issue. These are the most common causes of accidents at parks.
Operator Error: Rides may become dangerous if the operator hasn't been trained properly, is tired from working too many hours or is trying to do more than one job because of staff shortages.
Mechanical Failure: The proper maintenance of each ride is a must at any theme park, and rides that have been poorly maintained may become defective and cause injuries.
Poorly Maintained Grounds: Serious falls may occur when the grounds aren't kept clean and in good condition. Scattered debris and uneven or slippery floors present a danger.
Assaults and Robberies: Visitors to theme parks often carry large amounts of cash, and assaults and robberies may occur if the security is lacking or the lighting is insufficient during evening operating hours.
Actions to Take When You're Injured at a Theme Park
Seek medical attention immediately, and make sure your injuries are properly documented.
Report any accident or injury to the park management.
Take photos of the incident scene and any contributing dangerous conditions.
Request a copy of the incident report.
Ask for the names and contact information of any employees or managers who were directly involved.
Request video evidence of the incident from the theme park.
Follow up with a medical professional, and be sure that your doctor documents the extent of your injuries.
FAQ
Can I sue and theme park if I was injured?


A theme park can be held as responsible as any establishment like a restaurant, a building or any other private establishment. It does help when your attorney has experience handling these types of case like with Disney, Universal, etc…
Contact an Experienced Personal Injury Attorney
When you or someone you love has been injured at a amusement park, you should contact us here at Kaufman and Lynd right away. We're here to help your family through this difficult time, and we'll do everything possible to prove your case and get you the compensation that you deserve.