Are attorneys that handle motor vehicle accidents the same?
The answer is no. Take your time when it comes to signing with a law firm. Speak with an attorney who's willing to take the time to clearly explain the details of your case. Make sure your attorney is willing to discuss the legal process you might need to go through when filing a claim.
Make sure your attorney is willing to go to trial no matter how low the recovery might be. Some law firms may not be willing to take your case to trial if the possible recovery is not high enough.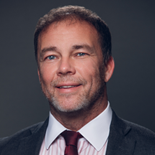 Don't ever sign a contract with a law firm without first talking to an attorney licensed with that firm and make sure to ask which attorney will actually be handling your case. If they can't give you this information, contact a firm that will.
It's not always easy to tell why an accident happened or which driver caused it because they happen so quickly. What can help is knowing the first steps to take after an accident has occurred, and the very first step should be checking to make sure that everyone in the vehicle is all right. After that has been done, it is a good idea to do the following:
If you leave the scene of the accident, you may be subject to being charged criminally, so do not leave. However, you must move the affected vehicles out of the way of traffic if you can.
If someone is complaining of neck or back pain, be sure not to move that person. Also, determine if anyone needs medical attention.
If someone is injured, call the police. Contact the police if there is significant damage to property. When the police officers arrive on the scene, make sure that a police report is written.
Gather the contact information of the other driver, all of the passengers and any witnesses who are present. This means that you will need their names, addresses, phone numbers, insurance information, driver license numbers and license plate numbers.
Take pictures of all of the damages so that there is something to compare to photos that were taken before the accident.
Call your insurance agent and be completely truthful with this person. Your claim can be denied if it is determined that you lied about anything.
If you have been significantly injured, keep a record of all of your medical treatments so that there will be an accurate account of your expenses.
Seek the Assistance of a Attorney
We are the law firm of Kaufman & Lynd, and we can help you through this difficult time that you are experiencing. We have resources to put at your disposal and we will fight for the compensation that you deserve.
Our office will determine how much insurance coverage you are entitled to receive. We will also identify each defendant and hold them accountable for their roles in the accident. We know that insurance companies can give you a hard time when you contact them about the accident, so we will take care of all communications with the defendant's insurance company for you, related to your injuries.
At Kaufman & Lynd, we are fully prepared to make a showing that the defendant is at fault in your accident. We help in many ways, including:
Locate all the insurance coverage and identify all defendants
Deal with the insurance company so you do not have to
Gather documentation such as police reports, medical records, and lost wage information
Stay apprised of your medical care and document all your damages
Build your case to show why the defendant was at fault
Advise you and provide recommendations so you can make informed decisions about your case
Most importantly, we will develop a case that clearly demonstrates to the court the reasons why the defendant is the cause of the accident and your injuries. We will also be there to offer our advice so that you will not make any of the common mistakes that people make because they are unfamiliar with the process.
At Kaufman & Lynd, we are fully prepared to prove that the defendant is at fault in your accident.
FAQ
What do you do if your car is totaled and you have no collision?


It depends on if the driver at fault has his insurance policy that covers it, you can sue the other party.

How long does a car accident stay on record?


It varies, but if a lawsuit is filed, the information may available indefinitely.
Learn More